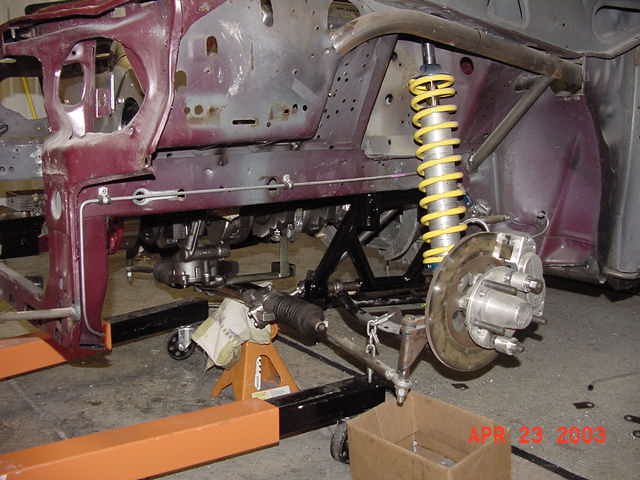 This picture shows the Anthony Jones Chromoly K Frame, as well as their A-Arms and coil over conversion. The brakes are made by Aerospace.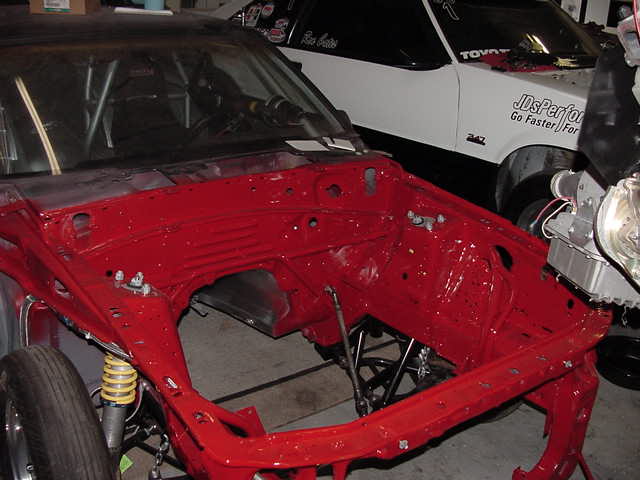 Yes believe it or not this is the same engine compartment. The red was originally designed as a factory color for the Dodge Viper, but it looks pretty nice on our Mustang. You can also see Ron Cates Open Comp. racecar in the background of this picture.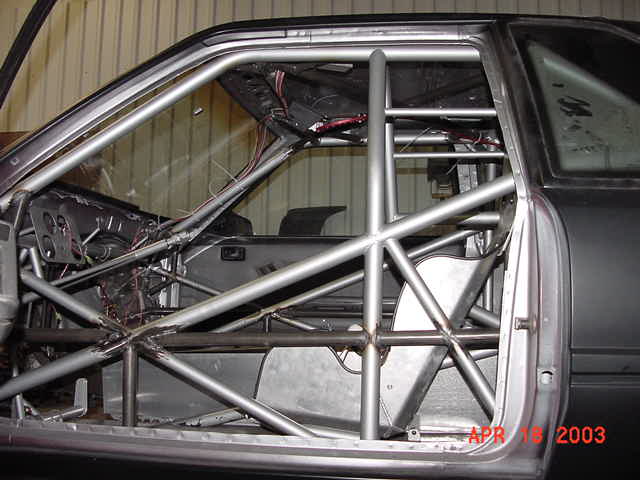 These pictures show a few of the new bars we had to add to make the car 25.2 legal. If you look closely you can see the new X in the roof as well as larger tube gussets.... Back to the paint shop.......This certification will allow the car to be legal to run as quick as 6.50 e.t. at up to 3200 lbs. I honestly don't see Outlaw cars running that quick for a number of years, but we wanted to make sure the car was safe and legal.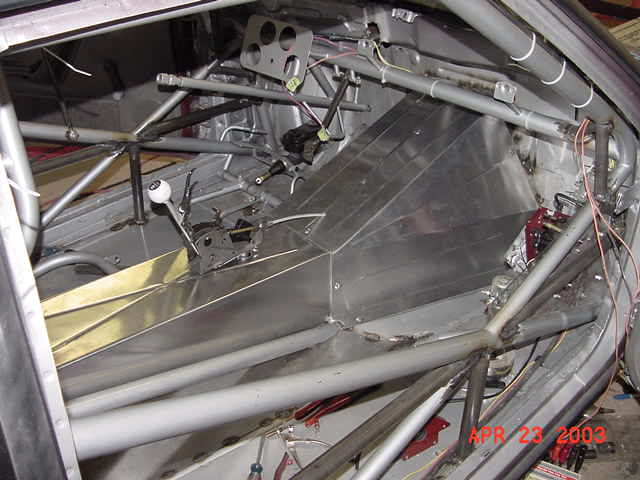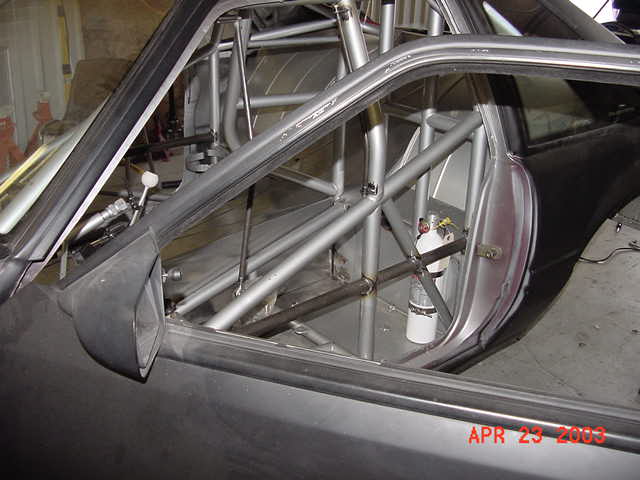 This picture shows our Halon fire suppression system, and if you look on the other side of the car, you can see the custom NOS bottle bracket.